f you attach importance to the role of Arts in your life – whether it is a song that conjures up a dance or a movie, a poem that insists on a re-read, or an image that makes you pause - consciously, or unconsciously, you are part of the 85% of Americans who believe that ART MATTERS. Gallery on Gazebo is here… because we believe… that you believe… that ART MATTTERS.


Although grateful for the programming and activities you have supported, we encourage you to include us on Your List of end-of-the-year giftees. Donating is as easy as 1-2-3. Go to www.galleryongazebo.org, and press the donate button. Not only will you be able to donate, you will receive an acknowledgement in the same minute, and you will know you are making a difference.

Say "Good-bye" to your once-live trees and holidays plants. Let them be part of Art Installation 2021 at the Piazza at 140 Gazebo Place. You have enjoyed the Magic, now it's time for Re-Imagining.




Our Artist, Norman Ed, is counting on you to provide the trees and plants - the building blocks for the Installation. Together we could build our own Christo (pictured below) in Downtown.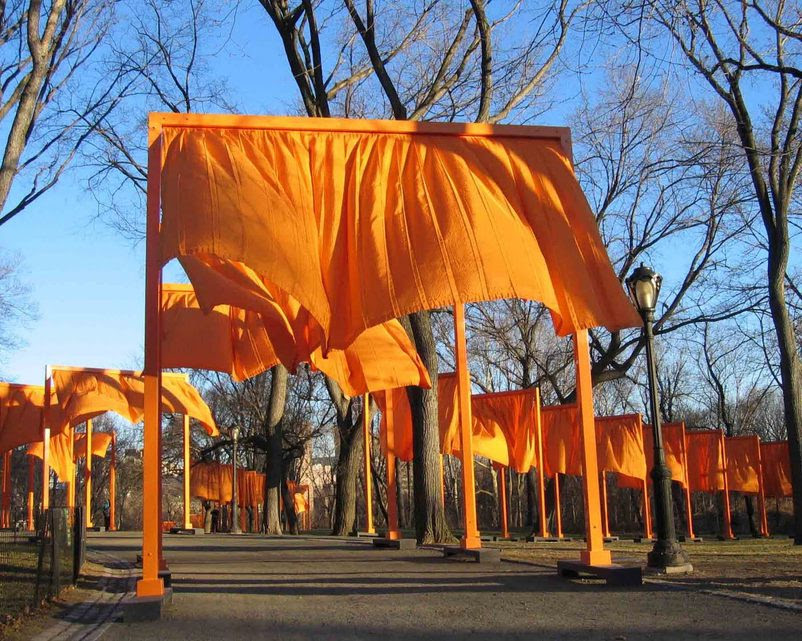 Again, the times to drop off your trees are: 10:00 AM-Noon on Wednesday, 12/30; Saturday, 1-2-21; Monday through Friday, January 4-8th. Please email jenna@galleryongazebo.org if those times do not work for you.

This could be the last time for you to see the Hall of Trees before we bid them Adieu, at least until next year. Hail and Farewell to the creators who shared their glorious trees:
Celestial Brides for "Madame Christmas"; Macaroni Kid for "Family Fun Tree"; Salvatore's for "Going in Style"; Cambria County Library for "Classic Christmas Stories"; Johnstown Welding and Fabrication Industries for "Loving Memory of Jeff Conjelko"; Mindy Burris for "Branches of Christmas", Wye Knot Flower Farm for "Victorian Afternoon Tea for the Birds"; The Garden Club for "Nature"; Westwood Floral and Mark Ed for "Rebirth", Sandra Wirfel for "The Poet as Artist"; and Cricket for "Cricket is Here to Serve".



🌸 Macaroni Kid Johnstown/Laurel Highlands/Altoona is a free weekly e-newsletter and website that highlights all of the great things for kids and their families to do in the community. Plus, you can find fun activities, family-focused businesses, book and product reviews, recipes, crafts, and much more! Macaroni Kid Johnstown/Laurel Highlands/Altoona serves families in Johnstown, Ligonier, Ebensburg, Hollidaysburg, Altoona and other surrounding communities.
Get a FREE event calendar for the Johnstown-Laurel Highlands-Altoona , PA region full of festivals, fairs, activities, events and more! Sign up by clicking HERE!
Is your business, church or group holding a family-friendly event that is not listed? Submit the event by CLICKING HERE! Thank you!