Do you ever wonder what to do with holiday leftovers?
We have the answer! Make a crustless turkey pie and freeze it for a later date. You will be so happy when you open the freezer and have this feel-good comfort meal ready to go.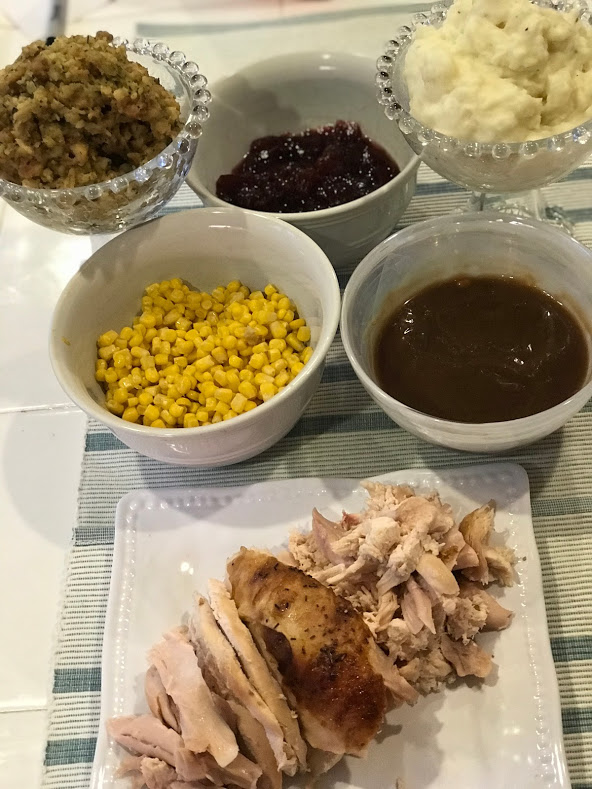 Ingredients:
Corn
Peas
Cranberry sauce
Stuffing
Gravy
Mashed potatoes
Turkey, sliced into bite sized pieces
Directions:
Layer the above ingredients in a disposable pie container.
Carefully place the pie in a gallon sized Ziploc bag. Freeze for up to 3 months.
Directions for reheating:
Thaw at room temperature.
Heat in oven 15-20 minutes at 350 degrees.
Your family will love this deliciousness on a cold winter night and you will love that you didn't waste the leftovers.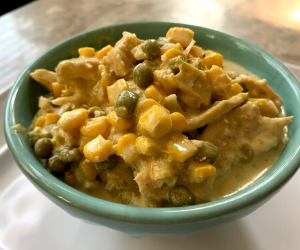 🍴🍴🍴


🌸 Macaroni Kid Johnstown/Laurel Highlands/Altoona is a free weekly e-newsletter and website that highlights all of the great things for kids and their families to do in the community. Plus, you can find fun activities, family-focused businesses, book and product reviews, recipes, crafts, and much more! Macaroni Kid Johnstown/Laurel Highlands/Altoona serves families in Johnstown, Ligonier, Ebensburg, Hollidaysburg, Altoona and other surrounding communities.
Get a FREE event calendar for the Johnstown-Laurel Highlands-Altoona , PA region full of festivals, fairs, activities, events and more! Sign up by clicking HERE!
Is your business, church or group holding a family-friendly event that is not listed? Submit the event by CLICKING HERE! Thank you!