When my daughter was old enough to read the brochure racks, she stumbled upon a brochure for Gravity Hill.
Year after year she would bring me another brochure but we were always busy with other things or further travels and Gravity Hill kept slipping to the back burner.
With Covid, I promised myself we would make time to go there this year. She will be a teenager this year and I'm pretty sure she has been asking to go there for about a decade. So on a beautiful fall day we loaded the car for a trip to New Paris, Pa, home of Gravity Hill.
On the way, we went to both Boyer and Ridgetop Orchards. I had never been to an orchard and was blown away with Apple choices. At Boyer we got some bulk pears and apples and at Ridgetop got to pick different kinds from the bins. The kids were so excited, we came on a good day. There were samples of apple cider and apple cider donuts at Ridgetop. Quite the treat. There were also 800 pound pumpkins at Ridgetop and my son enjoyed "talking turkey" with the turkey's at Boyer.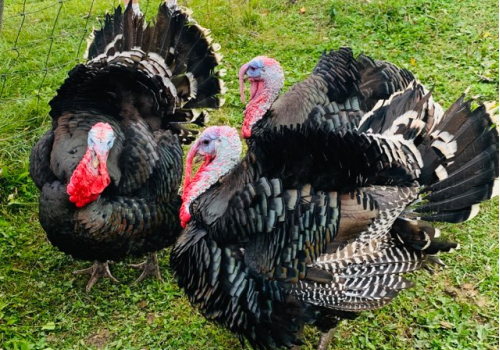 We also were able to pick out our fall pumpkins which meant I got to cross something else off my to do list.
Fisher's Country Store and the Igloo for ice cream were our next stops to make sure everyone was nourished before we headed to our main destination-Gravity Hill.
But let us show you!

The kids were quite impressed with the sprinkle choices at the Igloo! We hit it just right as we were one day away from closing for the season.
We were very fortunate to have a local with us who led us to Gravity Hill as without him I don't know if we would've had the same experience. I have no phone service so it's unlikely we may never have found it without him. There was some spray paint on the back of a sign with the GH and spray paint that says start and end but otherwise it is unmarked.
HERE are directions.
We pulled over and oh, my goodness, were we in store for a surprise. If you've ever been to Idlewild confusion hill it's a pretty similar experience although naturally occurring. Water runs uphill. If you put your car in neutral your car goes "uphill". It was unbelievable!
I cannot thank my daughter enough for staying persistent and making sure we got to this natural wonder right in our own backyard! We are already making plans to go back, my husband wants to bring his bike and see what happens.
On the way home we took the most beautiful drive through the changing leaves and are reminded how lucky we are to call Western PA home.
🌸 Macaroni Kid Johnstown/Laurel Highlands/Altoona is a free weekly e-newsletter and website that highlights all of the great things for kids and their families to do in the community. Plus, you can find fun activities, family-focused businesses, book and product reviews, recipes, crafts, and much more! Macaroni Kid Johnstown/Laurel Highlands/Altoona serves families in Johnstown, Ligonier, Ebensburg, Hollidaysburg, Altoona and other surrounding communities.
Get a FREE event calendar for the Johnstown-Laurel Highlands-Altoona , PA region full of festivals, fairs, activities, events and more! Sign up by clicking HERE!
Is your business, church or group holding a family-friendly event that is not listed? Submit the event by CLICKING HERE! Thank you!