When I started to write this article, I was prepared to tell you all about the nutritional benefits of a new flavored coconut water for kids called Creative Roots and how, with it's all natural, plant powered ingredients and kid approved flavors like Watermelon Lemonade, Peach Mango, Orange Pineapple, and Mixed Berry that you can help keep kids hydrated and feel good about it at the same time.
First I had to try it myself and share with others, starting with Brian, the UPS freight driver who delivered quite a few boxes for me to share with the community. He had driven our cargo from Maryland to Johnstown and we were the last delivery before he headed home. He MUST be thirsty after we unloaded the boxes, so I offered to open a box and share Creative Roots with him. Did he like it? He'd never had coconut water before because of preconceived ideas that it would be very coconutty, but this one changed his mind. We had the Mixed Berry flavor and we both agreed that it was very refreshing. I sent him off with enough of his own Creative Roots flavored coconut water to share with his own kids.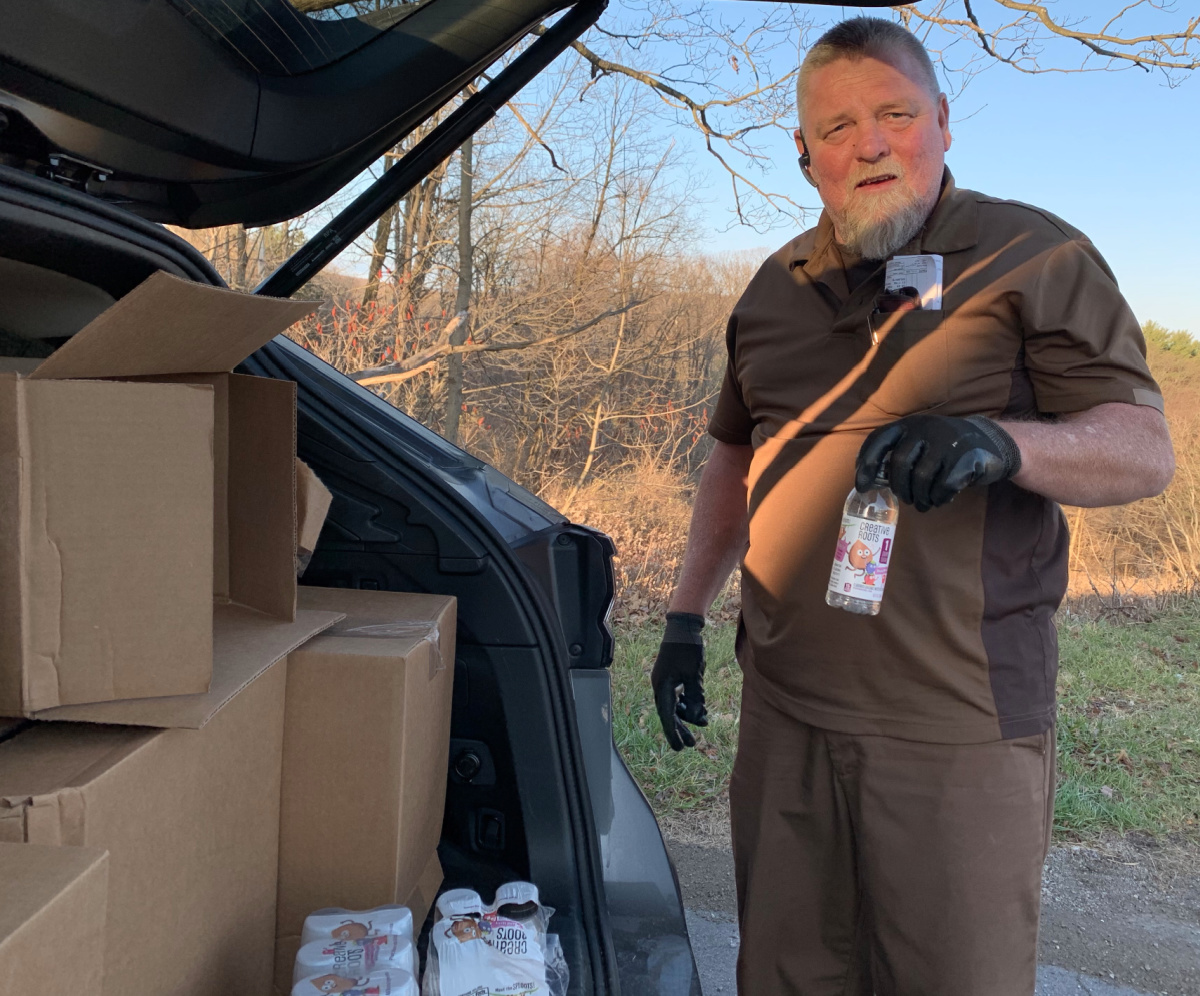 Off to the Animated Tree in Downtown Johnstown's Central Park. I found a group of subscribers who readily accepted the opportunity to try the new Creative Roots flavored coconut water drink. It's so wonderful how they trust the Macaroni Kid brand to bring new and exciting products to their radar. Even though it was a cool evening, they all welcomed a cool beverage. According to a study published in the American Journal of Public Health,* 1 in 2 kids is under-hydrated. Creative Roots is here to help, with 1 gram of sugar, as well as a sugar substitute called Stevia,*** and all-natural, plant-powered ingredients,** parents will feel good about serving Creative Roots to their kids.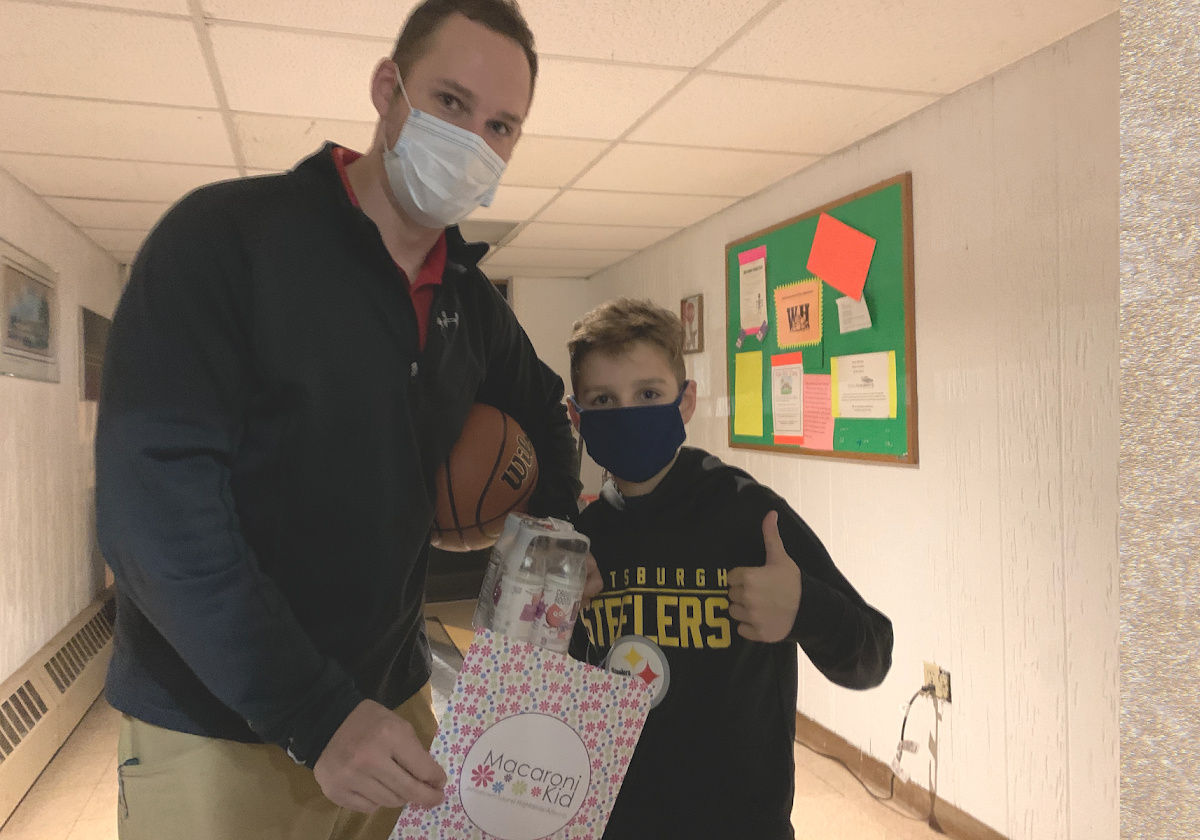 Next, I took some Creative Roots to my Hula Hoop Fitness Class at the Grove. I knew the ladies would appreciate it. First I ran into some kids and their parents and coaches leaving a basketball practice, so I offered them some. They were grateful for the opportunity to try a new flavored coconut water drink to help hydrate as an alternative to water. Having a great tasting drink like Creative Roots available can help kids stay hydrated when water might not be their first choice.****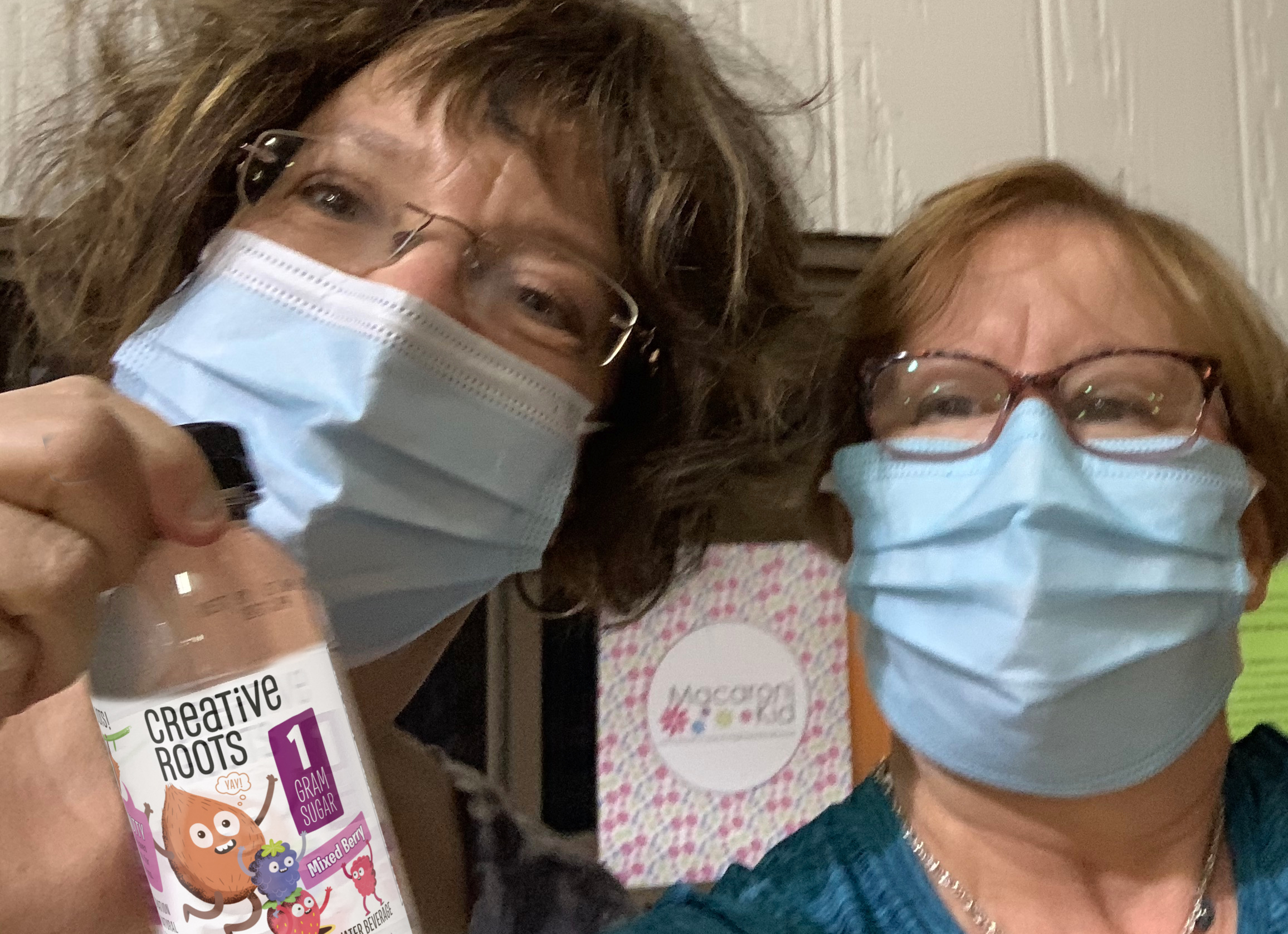 When my classmates arrived they were pumped to try this new flavored coconut water. Creative Roots fit the natural flow of our class-that's hooping lingo. They went home with enough Creative Roots to share with their kids and grandkids.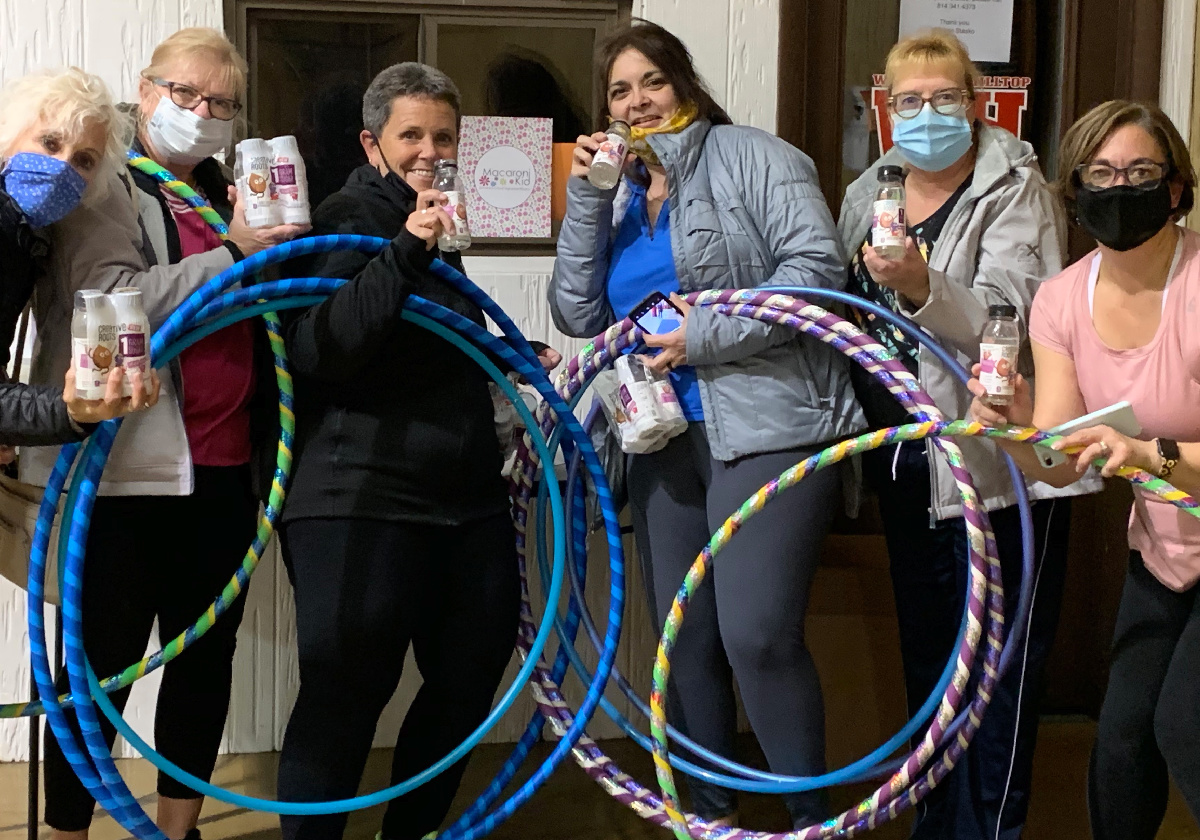 My final taste tester was my buddy Oliver. All three years old of him. I had dropped some Creative Roots off at his Mimi's house and when he arrived for a visit, they enjoyed them together. In Mimi's words? "HE LOVES YOUR WATER!!!"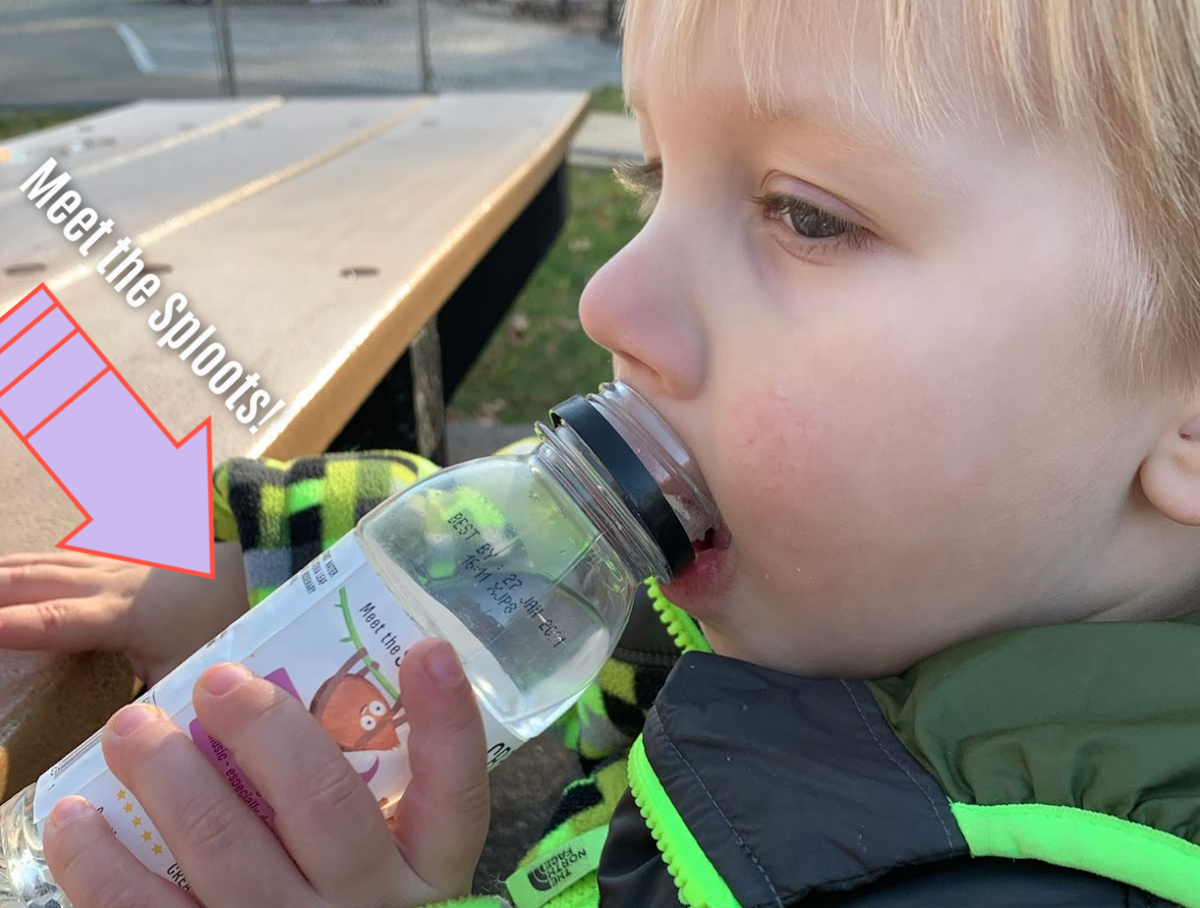 So, I can tell you all about the statistics and the attributes-which I did, but I want to tell you that it really IS good!! I keep some in my car now just in case I'M thirsty and if I run into any of my wonderful subscribers and friends. It's not just for kids-why should they have all the fun drinks?
Where can YOU get some Creative Roots for yourself? You can find it at our local Walmart and Target.
As if the taste isn't enough, check the side of your Creative Roots bottle and meet the Sploots — the friendly, plant-powered characters you see on the packaging and in their ads. The fruit-inspired characters encourage overall health and wellness and remind kids of the importance of hydration!
Want to connect with Creative Roots?
Facebook: @DrinkCreativeRoots
Instagram: @DrinkCreativeRoots
Twitter: @CreativeRoots
* Kenney EL, et al. Prevalence of Inadequate Hydration among US Children and Disparities by Gender and Race/Ethnicity: National Health and Nutrition Examination Survey, 2009-2012. American Journal of Public Health. 2015; 105: e113-e118.
** The full report, "Nutrition, Urinary Markers and Sleep Habits in Children" will be released later in 2020 and was funded by Creative Roots.
***Creative Roots contains naturally occurring sugar from coconut water as well as a sugar substitute called Stevia. Stevia contains no carbohydrates, calories or artificial ingredients.
****The Dietary Reference Intake for water consumption for children ages 4-10 is between 5.5-10 cups per day.
I received compensation for the purpose of this review but all opinions are my own and of my taste testers.
🌸 Macaroni Kid Johnstown/Laurel Highlands/Altoona is a free weekly e-newsletter and website that highlights all of the great things for kids and their families to do in the community. Plus, you can find fun activities, family-focused businesses, book and product reviews, recipes, crafts, and much more! Macaroni Kid Johnstown/Laurel Highlands/Altoona serves families in Johnstown, Ligonier, Ebensburg, Hollidaysburg, Altoona and other surrounding communities.
Get a FREE event calendar for the Johnstown-Laurel Highlands-Altoona , PA region full of festivals, fairs, activities, events and more! Sign up by clicking HERE!
Is your business, church or group holding a family-friendly event that is not listed? Submit the event by CLICKING HERE! Thank you!